A Complete Guide on Slip and Fall Cases
A few of the most important aspects of a slip and fall injury claim is protecting your evidence, hiring an experienced attorney, and taking the right legal actions, all from the start. And by "from the start" we mean the instant a slip, trip, or fall accident happens. Continue reading for tips regarding these matters, as well as, moving forward with a slip and fall claim.
Slip and Fall Accidents
The first few actions a slip and fall injury victims take can mean all the difference in terms of establishing fault and liability. It is important to take the right legal actions the moment a slip, trip, or fall accident occurs in order to protect your claim and win your settlement for compensation. The next few paragraphs will explain what a slip and fall cases (or their family) needs to do to move forward with a personal injury claim.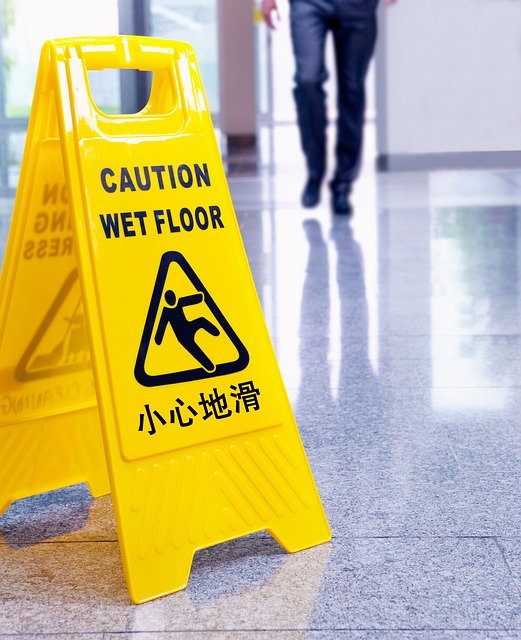 Report the Incident
The first step after slipping and falling on public or private property is to notify the owners or persons in charge. For commercial properties, like retail stores or restaurants, ask for the highest-ranking person on duty and report the accident without giving any extra details or implying any personal fault. Be brief and state where you fell, which obstruction caused the fall (torn carpet, uneven floorboard, wire or cord, puddle, etc.), and where you are hurt. For public grounds like parks, notify the town or city the same day by phone call AND by written notification. If the injury is too severe, notify the city or town as soon as your health allows. This is especially important for accidents that take place without any witnesses; which brings us to our next step.
Ask for Witness Information
The next step, which may need to be carried out by a trusted friend or family member depending on the severity of your injury, is to get all the contact information from anyone that may have witnessed the accident. Be sure to record their full names, phone numbers, and email addresses. If they are willing to give additional contact information, take those as well. Keep in mind that witness testimony plays a huge part in winning a personal injury settlement.
Gather Evidence
Immediately take photos. Again, this might have to be done by a friend or family member depending on the severity of your injuries. Photos and video (if possible) should be taken at the moment of the accident and the days following. These pictures should be taken at all different angles and should capture the hazardous environment or obstruction, the condition of the victim, the victim's injury, and the condition of the injury in the days following the accident. All these photos and videos have to be done BEFORE any changes are made and evidence is lost (i.e. melting snow or ice). The more evidence you have to offer, the higher your chances of recovering fair compensation.
Seek Medical Care
A person should seek medical treatment the same day, or as soon as they are experiencing residual pain or complications from the accident. Sometimes, the injuries are not present right away, and they can tend to show up days after the accident occurs. This is common for neck and back injuries. Insurance companies can argue that a person wasn't seriously injured enough to receive compensation if they didn't require professional medical care. Medical treatment not only validates that a slip and fall victim is injured, but the doctor's diagnosis and the victim's medical records are also evidence for a case.
Hire an Experienced Slip and Fall Lawyer
Before talking to either insurance companies or adjusters, it is vital to hire a personal injury lawyer first. The process of speaking with personal or opposing insurance adjusters is delicate and complex. One little statement can turn the fault onto a victim, and eliminate liability for the opposing party. It is crucial to have a licensed slip and fall lawyer walk you through this process to ensure victims are pursuing an injury claim effectively.
Must Read: Organic Beauty – The Ultimate Guide To Organic Skin Care For Natural Beauty